i don't have any children of my own, and certainly have no use for these items as they wouldn't fit me, and i'm not much of a gardener. I do however have a great friend who happens to have the most wonderful bebe ever, and she loves backyardigans stuff. or so i'm led to believe.

so when i saw these things at cvs, i passed them up like five times before i finally gave in and intend to spoil someone else's child, because the stuff is SO CUTE!!!


They have blue's clues, dora, backyardigans, and a few others. here's what the merchandise looks like. they were reasonably priced too...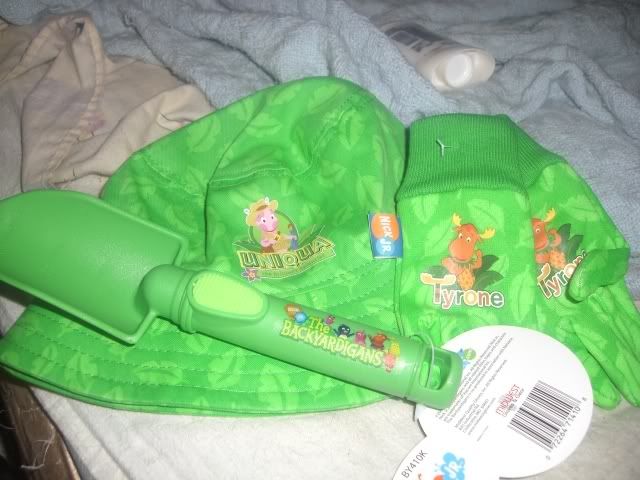 all the blue's stuff was, of course blue. the backyardigans green, dora yellow, and that's all i remember. they also had all the characters. i just had to guess what hannah would want..


just thought i'd let everyone know, since i think it's adorable.